Why Does Vinyl Sound Better Than CD?
BY NICK LEWIS |
noiseaddicts.com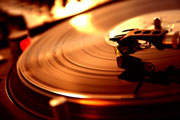 Vinyl discs wear out over time. They scratch easily. They crackle. They can't reproduce frequencies as low or as high as CDs can. They have a much higher noise floor than CDs, offering both a reduced dynamic range and noisier recordings.

So why do I still listen to most of my music at home on vinyl? Read More
How the 1 percent always wins: Liberal washing is the right's new favorite tactic
Here's why plutocrats control our politics: Corporate America knows both parties are up for sale
BY DAVID SIROTA | Salon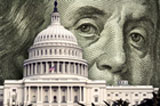 "What is most striking about the present is not the virtues of moderation but of the potential power of conviction. One detects, behind all the anxiety about 'extremists,' 'radicals,' and 'militant minorities,' a degree of envy. On the Right there is a group with enough commitment to a shared project that is willing and able to disrupt the ordinary functioning of government. If only the Left had such wherewithal. We might, at the very least, get something more than than the economically stagnant, politically oppressive Mugwumpery of the Democratic Party." — Jacobin's Alex Gourevitch Read More
Inside the Fox News lie machine: I fact-checked Sean Hannity on Obamacare
I re-reported a Fox News segment on Obamacare -- and it was appallingly easy to catch him misleading his audience
BY ERIC STERN | Salon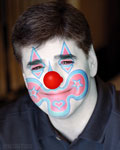 I happened to turn on the Hannity show on Fox News last Friday evening. "Average Americans are feeling the pain of Obamacare and the healthcare overhaul train wreck," Hannity announced, "and six of them are here tonight to tell us their stories." Three married couples were neatly arranged in his studio, the wives seated and the men standing behind them, like game show contestants.

As Hannity called on each of them, the guests recounted their "Obamacare" horror stories: canceled policies, premium hikes, restrictions on the freedom to see a doctor of their choice, financial burdens upon their small businesses and so on. Read More
Vinyl's sonic perfection finds new fans in digital age
The 12-inch record is getting a new go-around and a surge in sales, part of a renewed appreciation of high-quality sound.
BY MARCO DELLA CAVA, | USA TODAY
SEBASTOPOL, Calif. — If you don't believe in time machines, step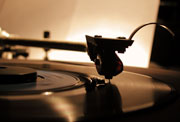 inside the offices of Mobile Fidelity Sound Labs. Today it's Jan. 30, 1979, and Rickie Lee Jones is cutting her debut album's single, Chuck E's in Love.

"Just listen to that," says mastering engineer Shawn Britton as the original analog tape of Jones' 34-year-old studio session fills the equipment-packed room with the singer's lush sighs. "It's what music is really all about." Read More
Dr. Oz's Miraculous Medical Advice
Pay no attention to that man behind the curtain.
BY JULIA BELLUZ AND STEVEN J. HOFFMAN | Slate

As people were getting ready for the holiday season and its accompanying waist expansion late last year, Dr. Mehmet Oz let viewers of his TV show in on a timely little secret. "Everybody wants to know what's the newest, fastest fat buster," said the board-certified cardiothoracic surgeon and one of People magazine's sexiest men alive. "How can I burn fat without spending every waking moment exercising and dieting?"

He then told his audience about a "breakthrough," "magic," "holy grail," even "revolutionary" new fat buster. "I want you to write it down," America's doctor urged his audience with a serious and trustworthy stare. After carefully wrapping his lips around the exotic words "Garcinia cambogia," he added, sternly: "It may be the simple solution you've been looking for to bust your body fat for good." Read More
The Republican Fight Against Reality
BY ALLEN CLIFTON | Forward Progressives
If you're like me, you've had more than a few debates with Republicans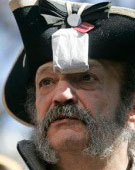 on a varying degree of issues. And if you're like me, you've walked away feeling as if these people live on a completely different planet.

For a while now I've called the Republicans the party of "bumper sticker politics." That is, if it can't fit neatly on a bumper sticker, their party can't use it for a talking point. Their message must be simple, easy to repeat and all it really needs to do is sound good—but really doesn't have to make any sense.

A great example of this is the gun debate. "Guns don't kill people, people kill people," which is true. A gun by itself can't shoot anyone, but a Tomahawk missile can't fire itself either. So using that same logic, should average Americans be allowed to buy Tomahawk missiles? After all, "Tomahawk missiles don't kill people, people kill people,"—right? Read More
Gun Talk with your host, The Glib Sociopath
Today we'll be discussing gun massacres, specifically the term "gun massacres." See More
Chris Christie: Actual Human Being
New Jersey Governor Disdains Party BS, thanks President for help
BY LARRY LAIRD | lairdslair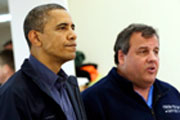 Lo and behold there are Republicans out there that are actually real human beings! Well, at least one. New Jersey Governor Chris Christie has publicly thanked President Obama for his efforts to aid his state after the devastation caused by hurricane Sandy. Not only that, he praised the President for his leadership! Tea Party Republicans (the rest of the party) must be fuming.

While the Republican agenda since Obama's election has consisted of just two points; 1. complete obstructionism and 2.making Obama a one term President - all the while turning their backs on the country in general, at least one man has broken from the pack. Good for you Governor, you're so right, there are much more important agendas at this moment. Like the health and well being of the people of your state. Thank you for your honesty.

I like this guy. There are those that say he may make a run for the White House in 2016. I'm keeping my eye on him - he certainly bears watching.

Your purpose, then, plainly stated, is that you will destroy the Government, unless you be allowed to construe and enforce the Constitution as you please, on all points in dispute between you and us."
-Abraham Lincoln, addressing the Southern people in his Cooper Union Address, February 27, 1860.

One man alone can be pretty dumb sometimes, but for real bona fide stupidity nothing beats teamwork.
- Mark Twain
How Did Jameis Winston Evade a Rape Charge?
Too many facts suggest this was not a simple case of consensual sex
BY EMILY BAZELON |
Slate

I'd feel better about State Attorney Willie Meggs' decision not to charge Florida State University quarterback Jameis Winston with rape if it weren't for a few nagging questions. Read More
Let's all laugh at Ann Coulter, right-wing performance artist
Really, laugh -- her right-wing shtick is the same high-level performance art as Stephen Colbert
BY CHRIS SOSA | Salon

Before the publication of her book "Mugged: Racial Demagoguery From the Seventies to Obama," I was slated to interview Ann Coulter. The protocol was significantly more formal than that for even better-known celebrities. But I answered the oddly specific questions I was asked as I'd been rushed a copy of the book. I couldn't shake a lingering feeling that something would go awry. It did. Read More
'Breaking Bad' Is Fully Dependent on Our Broken Health Care System
Is the hit AMC drama really just one long ad for Obamacare? Tricia Romano on how a show about a sociopathic drug dealer speaks volumes about the state of America's health-care system.
BY TRICIA ROMANO |
The Daily Beast
When Breaking Bad first aired on AMC in January 2008, the country wasn't yet in a recession and Obamacare wasn't a word, but the health-care debate was front and center.

Though candidates Barack Obama and Hillary Clinton differed on the specifics, they agreed that the U.S. health-care system, which was bankrupting so many people, needed an overhaul. (John McCain, of course, didn't support anything resembling single-payer or universal health care.) Read More
Bill O'Reilly's laughable race baiting
Bill O'Reilly doesn't know anyone who's not exactly like him -- and it shows with his race meltdown since Zimmerman
BY JOE MUTO | Salon
After five years of up-close and personal experience, I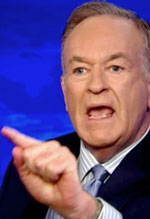 can say with confidence that Bill O'Reilly is not a racist.

And I mean it in the sense that he does not have any specific animus toward black people.

Of course, he does have a general animus toward anyone who isn't exactly like him, and blacks fall into this category. But the black community should know that they are part of a large, diverse group that includes — amongst others — liberals, women, gays, Hispanics, non-Christians, Hollywood celebrities, young people, citizens of Vermont, technology aficionados, marijuana users, sushi eaters, yoga practitioners and anyone who performs, creates or enjoys any music that was recorded after 1973. Read More
The most insane anti-Obamacare gambit ever
The effort's leader tells Salon about his nihilistic plan to strip people's coverage and raise costs for everyone
BY ALEX SEITZ-WALD | Salon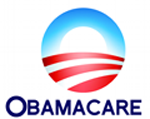 In a last-ditch effort to stop Obamacare, Tea Party groups are trying to sabotage the healthcare law in a way that could leave young people without coverage and increase insurance premiums for everyone else. It assumes that the end of "repealing Obamacare" justifies the means of potentially years of worse health. Read More
Worst Congress money can buy
Failed gun control legislation and a fertilizer plant explosion reveal how poisoned by big money our government is
By BILL MOYERS AND MICHAEL WINSHIP | BillMoyers.com
If you want to see why the public approval rating of Congress is down in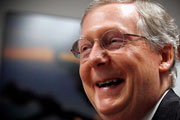 the sub-arctic range — an icy 15 percent by last count — all you have to do is take a quick look at how the House and Senate pay worship at the altar of corporations, banks and other special interests at the expense of public aspirations and need. Read More
How I Built My Ubuntu Linux/XBMC Media Center
Add one old computer salvaged from the scrap heap, $39 worth of second hand components from ebay and some free, open source software and we now have a nice internet and LAN connected media server! Maybe you can do it too.
BY LARRY LAIRD | lairdslair

I found an old Dell GX620 desktop that was in the process of being assigned to the dumpster recently and decided to try to rescue the unit and put it to some good use. It had no peripherals with it at all. No keyboard, mouse, monitor, not even a power cord. I wasn't sure it even worked. I took it home and plugged it in and lo and behold it sort of booted to Windows XP. The OS was corrupted in some manner but it did boot OK. I wiped the 80 GB drive and installed Ubuntu 12.04 32 bit. The unit booted and ran perfectly. Read More
And now for more evidence of why America is becoming a third world country
BY LARRY LAIRD | lairdslair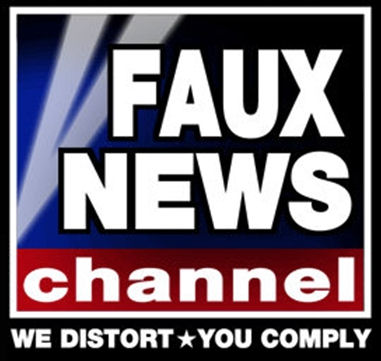 "Journalists" like those of Fox News quoting unsubstantiated (and ultimately ridiculously wrong) reports, worded in such a way as to be presented as facts, then hiding behind a "?" as an excuse when they are shown to be full of shit.

People that jump on every story printed as if it were true, if it fits their agenda. Earth 6012 years old… yes! Temperature trends can be ignored! Yes!… Obama is a secret Muslim terrorist plant! Yes!

Politicians like Bachmann and Palin that use false information like this to discredit and diminish the respectability of their own country.

Other politicians publicly stating that they would rather see America fail than move forward under a leader (any leader) of the opposing party.

We are in a downward spiral of gullibility, intentional misinformation, lack of honor and accountability, with so-called journalists and commentators (Limbaugh and Beck) leading the decline of core American values. And as the recent elections show, it is working, the American people are being led by the nose down the path of ignorance and corporate slavery.