How right-wingers use semantic tricks to kill government
Loaded terminology like "entitlements" and "welfare" skews the debate and alters America. Here's how it works
BY MICHAEL LIND | Salon
"Semantic infiltration" is a term coined by the foreign policy expert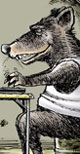 FredIkle and popularized by the late Senator Daniel Patrick Moynihan. Ikle defined it thus:

Semantic infiltration means one undermines one's own position in negotiations by adopting unknowingly the terms which the adversary "infiltrates."

As a conservative, Ikle drew most of his examples of semantic infiltration from liberal usages that became mainstream, like "affirmative action" for race- or gender-based preference policies. But in recent years, it is arguably the center-left that has suffered the most from the successful semantic infiltration of public discourse by loaded conservative terminology. Read More
Worst Congress money can buy
Failed gun control legislation and a fertilizer plant explosion reveal how poisoned by big money our government is
By BILL MOYERS AND MICHAEL WINSHIP | BillMoyers.com
If you want to see why the public approval rating of Congress is down in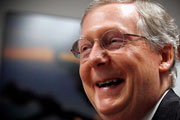 the sub-arctic range — an icy 15 percent by last count — all you have to do is take a quick look at how the House and Senate pay worship at the altar of corporations, banks and other special interests at the expense of public aspirations and need. Read More
The Republican Fight Against Reality
BY ALLEN CLIFTON | Forward Progressives
If you're like me, you've had more than a few debates with Republicans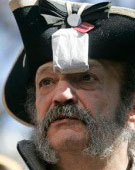 on a varying degree of issues. And if you're like me, you've walked away feeling as if these people live on a completely different planet.

For a while now I've called the Republicans the party of "bumper sticker politics." That is, if it can't fit neatly on a bumper sticker, their party can't use it for a talking point. Their message must be simple, easy to repeat and all it really needs to do is sound good—but really doesn't have to make any sense.

A great example of this is the gun debate. "Guns don't kill people, people kill people," which is true. A gun by itself can't shoot anyone, but a Tomahawk missile can't fire itself either. So using that same logic, should average Americans be allowed to buy Tomahawk missiles? After all, "Tomahawk missiles don't kill people, people kill people,"—right? Read More
10 biggest lies spewed by Sean Hannity
On Tuesday, Rep. Keith Ellison accused the Fox News host of telling "mistruths." He was speaking euphemistically
BY CHELSEA RUDMAN| Salon

On the Feb. 27 edition of Hannity, host Sean Hannity replayed part of his Feb. 26 interview with Rep. Keith Ellison. During the exchange, Ellison responded to Hannity's question about the federal debt being "immoral" by saying, "You are immoral for telling lies." Hannity asked, "I'm immoral? What did I do that's immoral?" Ellison responded, "You tell mistruths. You say things that aren't true." Speaking before the clip was aired, Hannity said Ellison "at times, seemed incoherent" and "really started grasping at straws." After the clip was aired, Hannity said to guest J.C. Watts, "I just gave him the rope and said, go. Here you go, rant away." Read More
Finally confirmed: An asteroid wiped out the dinosaurs
BY SEBASTIAN ANTHONY | Extreme Tech

A team of American and European researchers have confirmed that the Cretaceous-Paleogene extinction — the event that wiped out roughly 75% of the planet's species, including almost every dinosaur — was caused by an asteroid impact in Mexico 66 million years ago. The Cretaceous–Paleogene extinction was the last great extinction event to occur on Earth, and is most notable for causing the diversification of mammals that eventually resulted in Homo sapiens. Read More
The Strangest NRA Story Yet
The fact that the NRA was keeping a list of its foes isn't all that bizarre. But the list itself is positively loony—yet more evidence of just how nuts the NRA is, says Michael Tomasky.
BY MICHAEL TOMASKY | The Daily Beast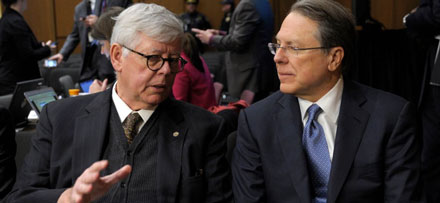 One of the sure markers of the paranoid mind is the urge to keep lists. In particular, lists of enemies, subversives, no-goodniks; the pestilential nuisances, as Sir W.S. Gilbert famously put it, who never would be missed. It virtually goes without saying that the keepers of such lists are always the bullies who survive by fomenting hatred and making sure that their constituents stay in a state of constant agitation. And so it was no surprise to learn over the weekend, via Josh Marshall, that the National Rifle Association has a little list of 497 people and organizations who are in some way, shape, or form anti-gun. It makes for hilarious reading, although it's sort of frightening to think about the demented minds of the people who assembled it. Read More
Gun Talk with your host, The Glib Sociopath
Today we'll be discussing gun massacres, specifically the term "gun massacres." See More
I have been a gun owner for more than 30 years...
BY OldJackPine |

Daily KOS Member
I hunt. Much of the meat that my family eats during the year comes from

local wild game and I derive great satisfaction from the experience of hunting and the ability to feed my family locally sourced, organic, environmentally friendly game that I procure, butcher, and prepare myself. In addition, my son and I enjoy shooting clay pigeons at our local shooting range. My friends and co-workers are mostly hunters as well and in my community, wild game is little more remarkable than food from the grocery or the local farmer's market. I have had extensive formal training in gun safety and rifle marksmanship. My guns are locked in a safe when not in use. I should be the archetype of an NRA supporter. But... Read More
FreedomPop Preps Open Wi-Fi, Launches Free Home Internet Challenging ISPs
BY TOMIO GERON | Forbes
Getting hosed by your Internet service provider may seem as inevitable as death and taxes, but a new startup aims to change that. Read More
More legal trouble for Beck-backed Goldline
The gold dealer's former compliance officer says she was fired for blowing the whistle on illegal practices
BY ALEX SEITZ-WALD | Salon
If you've ever listened to conservative talk radio, you've probably heard of Goldline, the precious metal seller endorsed by Glenn Beck, Sean Hannity and others. But, as it turns out, much like the talkers they sponsor, Goldline is pretty scammy. Read More
Why Are Bigfoot Rumors So Persistent?
Inside the search for North American's supposed Sasquatch man-ape.
BY BRIAN SWITEK |
Slate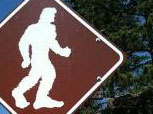 J

eff Meldrum wants to search for Bigfoot by using a remote-controlled blimp. Because when you're looking for a mythical creature famous for eluding all who search for it, a giant, buzzing, looming balloon is clearly the way to go. Meldrum, a tenured Idaho State University anthropologist who established his career studying primate foot anatomy before shifting his focus to monsters, expects he'll have to raise $300,000 to get the project airborne. He's trying (and so far failing) to get funding from private sources. (No surprise that his home institution wants nothing to do with the endeavor.) That's a lot of money and effort for what will undoubtedly turn out to be a collection of blurry photographs that look like Instagram snapshots from a visit to the Pacific Northwest woods.

Read More
Chris Christie: Actual Human Being
New Jersey Governor Disdains Party BS, thanks President for help
BY LARRY LAIRD | lairdslair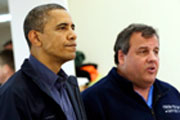 Lo and behold there are Republicans out there that are actually real human beings! Well, at least one. New Jersey Governor Chris Christie has publicly thanked President Obama for his efforts to aid his state after the devastation caused by hurricane Sandy. Not only that, he praised the President for his leadership! Tea Party Republicans (the rest of the party) must be fuming.

While the Republican agenda since Obama's election has consisted of just two points; 1. complete obstructionism and 2.making Obama a one term President - all the while turning their backs on the country in general, at least one man has broken from the pack. Good for you Governor, you're so right, there are much more important agendas at this moment. Like the health and well being of the people of your state. Thank you for your honesty.

I like this guy. There are those that say he may make a run for the White House in 2016. I'm keeping my eye on him - he certainly bears watching.

The Flintstones is not a documentary.
- Lewis Black, to creationists that believe Jesus rode a dinosaur

One man alone can be pretty dumb sometimes, but for real bona fide stupidity nothing beats teamwork.
- Mark Twain
Check out Chris Laird's Music Page - New at lairdslair

I started playing piano and then drums at a very young age. By the time I was about 17, I switched (mainly) to guitar. I've been playing guitar for 25 years, maybe a little longer, and writing my own songs for 20 years or so. Listen to Chris' latest compositions - More Here!
It's Scandal Season!
Why Obama is suddenly under siege.
BY JACOB WEISBERG | Slate

Washington's need for periodic scandal is almost biological. For legislators, it's an opportunity to strut on the national stage. For the party out of power, it is politics by other means. For the press, it's an escape from the boredom and frustration of a second term. Scandal means a break in the routine, a thrilling emergency. At some level, the whole political class loves it. Read More
The best $12 I've spent on golf in quite a while!
Maybe now I can actually start making a few putts again?
BY LARRY LAIRD | lairdslair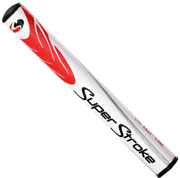 Pictured here is the Super Stroke putter grip by Super Stroke. The particular version shown is the same that I recently purchased and installed on my Scotty Cameron putter. The model is Ultraslim. It's the smallest of all the putter grips offered by Super Stroke. The larger ones just didn't feel right to me.

The grip is 1" in diameter and has no taper. It's made from some some lightweight, tacky material that is easy to grip. I find that the putter is easier to align and that I can better rock my shoulders to putt and it takes the wristiness out of my stroke. Needless to say, I find I'm making more putts. And believe me, with the current state of my game - I NEED to make a lot of putts.
Stephen King speaks out on gun violence
Personally, I've pretty much given up on gun control. I'm just keeping my head down and trying not to get caught in the crossfire. But, Stephen King aptly mirrors my continuing thoughts on the subject
BY STEPHEN KING | Bangor Daily News

Like most of the bloodthirsty dodo-birds who feel an urge to take out as many people as possible before killing themselves, James Seevakumaran had a simple plan - Read More
How I Built My Ubuntu Linux/XBMC Media Center
Add one old computer salvaged from the scrap heap, $39 worth of second hand components from ebay and some free, open source software and we now have a nice internet and LAN connected media server! Maybe you can do it too.
BY LARRY LAIRD | lairdslair

I found an old Dell GX620 desktop that was in the process of being assigned to the dumpster recently and decided to try to rescue the unit and put it to some good use. It had no peripherals with it at all. No keyboard, mouse, monitor, not even a power cord. I wasn't sure it even worked. I took it home and plugged it in and lo and behold it sort of booted to Windows XP. The OS was corrupted in some manner but it did boot OK. I wiped the 80 GB drive and installed Ubuntu 12.04 32 bit. The unit booted and ran perfectly. Read More
The Hitler gun control lie
Gun rights activists who cite the dictator as a reason against gun control have their history dangerously wrong
BY ALEX SEITZ-WALD | Salon

This week, people were shocked when the Drudge Report posted a giant picture of Hitler over a headline speculating that the White House will proceed with executive orders to limit access to firearms. The proposed orders are exceedingly tame, but Drudge's reaction is actually a common conservative response to any invocation of gun control. Read More

Dr. Oz's Miraculous Medical Advice
Pay no attention to that man behind the curtain.
BY JULIA BELLUZ AND STEVEN J. HOFFMAN | Slate

As people were getting ready for the holiday season and its accompanying waist expansion late last year, Dr. Mehmet Oz let viewers of his TV show in on a timely little secret. "Everybody wants to know what's the newest, fastest fat buster," said the board-certified cardiothoracic surgeon and one of People magazine's sexiest men alive. "How can I burn fat without spending every waking moment exercising and dieting?"

He then told his audience about a "breakthrough," "magic," "holy grail," even "revolutionary" new fat buster. "I want you to write it down," America's doctor urged his audience with a serious and trustworthy stare. After carefully wrapping his lips around the exotic words "Garcinia cambogia," he added, sternly: "It may be the simple solution you've been looking for to bust your body fat for good." Read More
Robert F. Kennedy Jr: Fox News Has Divided Country In A Way Not Seen Since Civil War
BY JOHN STEPHENS | The Huffington Post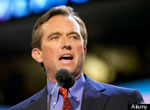 Robert F. Kennedy Jr told HuffPost Live host Josh Zepps in an interview Friday that he believes conservative media outlets such as Fox News are damaging the country.

Asked how he thought things have changed in the political landscape, Kennedy pointed to "big money" and "the right wing control of the American media, starting with Fox News" as hurtful to collaboration between differing political interests.

"Twenty-two percent of Americans say their primary news source is Fox News," Kennedy told HuffPost Live. "It's divided our country in a way that we haven't been divided probably since the Civil War, and its empowered large corporations to get certain kinds of politicians and ideologues who are in the United State Congress elected -- the Tea Party ideologues who control the Republican Party."

Kennedy, who is the nephew of John F. Kennedy and Ted Kennedy and attorney specializing in environmental law, also spoke about the hydraulic fracturing -- or fracking -- and the health risks and associated costs the practice represents for the country.
And now for more evidence of why America is becoming a third world country
BY LARRY LAIRD | lairdslair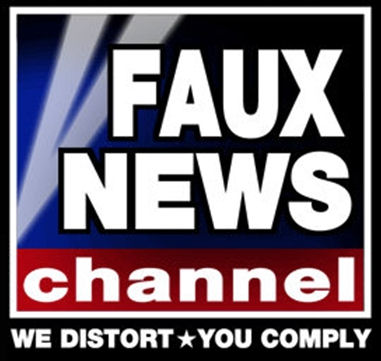 "Journalists" like those of Fox News quoting unsubstantiated (and ultimately ridiculously wrong) reports, worded in such a way as to be presented as facts, then hiding behind a "?" as an excuse when they are shown to be full of shit.

People that jump on every story printed as if it were true, if it fits their agenda. Earth 6012 years old… yes! Temperature trends can be ignored! Yes!… Obama is a secret Muslim terrorist plant! Yes!

Politicians like Bachmann and Palin that use false information like this to discredit and diminish the respectability of their own country.

Other politicians publicly stating that they would rather see America fail than move forward under a leader (any leader) of the opposing party.

We are in a downward spiral of gullibility, intentional misinformation, lack of honor and accountability, with so-called journalists and commentators (Limbaugh and Beck) leading the decline of core American values. And as the recent elections show, it is working, the American people are being led by the nose down the path of ignorance and corporate slavery.